Megan Jordan is a stay-at-home mom of two toddler boys on the Mississippi Gulf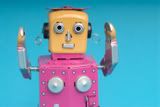 Coast. She stumbled into eBay selling as a fluke and quickly found success as an owner of an eBay store. Her down-to-earth style and easy approachability were instant hits with her eBay customers, as well as friends, family, and strangers who sought her out for advice on how to get started selling on eBay themselves.
Through eBay Selling for eParents and eMoms at Home, Megan makes eBay fun again. She makes it relatable. She makes it almost, daresay, easy.
Her goals for eBay Selling for eParents and you:
for you to enjoy selling on eBay.
for you to have confidence in your ability to knock 'em dead as a successful eBay seller, whether part-time or full-time.
for your customers to delight in buying on eBay from you.
for you to end your hesitation and use this as a forum for your concerns, questions, ideas, and eventual successes!
Have questions? Leave a comment on any post. Jump in the discussion. If it's a concern of yours, you can bet it's a concern of others.
Let's make eBay personal again!
* * * * * * * * * * * *
You can also find me on my personal blog, Velveteen Mind, where I invite you to Relish the Velveteen and Revel in the Threadbare of my articulate life.
Questions or relevant products (books, courses, services) you would like reviewed?
Contact me at velveteenmind at gmail dot com
Popularity: 4% [?]