One of my fave pastimes (after sewing) is sitting down with my laptop, munching on some choccy, and surfing the web for what's cool, new, hot, inspiring, cute, etc. in the craft word. You can bet your bottom dollar that there are thousands and thousands of other crafters who love to do the very same thing. That's why crafting news, craft review, and forum sites are so popular. Here are some that I like check out: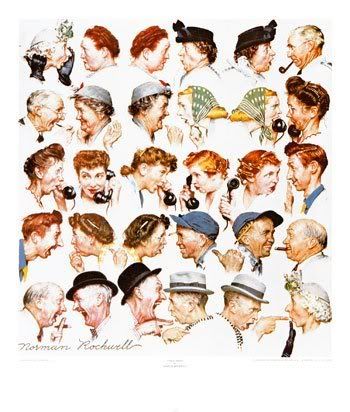 "Ohhh! I saw this Absoluuuuutley Gooooorgeous bag, necklace, plushie, vase, shawl, print, book, soap, etc etc. etc. on (any of the above) website last night!"
Getting your blog and/or your craft products to appear on sites like these is obviously a REALLY GOOD thing for your craft business, the question is; how do you go about it? Well, it's both easy, and a bit tricky. It's easy in that (in most cases) it's a simple matter of just approaching the authors of these sites and asking them to blog about/review your craft item. And it's tricky because whether you'll be accepted for review or not, kind of depends on what you have to offer them in return. So, in this post I am going to list some things that you can do to increase your chances of getting craft sites like these to accept your yummy craft goods for reviews (if you have your own site/blog).
Get yourself on the web - If you want to get yourself reviewed on a website, it REALLY helps if you have your own website/and or blog (I've posted about blogging here). There are lots of benefits to having your own website/blog you can display your craft products and you can talk about them, and very importantly, you can link to other sites. It's important to link to other like-minded sites because in doing so you are making your own site/blog more popular in the search engines. Therefore, it's a good thing to offer to link to the review site (so as to make them even more popular in the search engines) or even better link to them before you approach them for reviewing your products (this shows goodwill). The more popular you are, the more popular you will be! This does take time, but in my experience it really IS worth the effort.
Take a good photo of your craft item (you could try this method of cleaning your photos) because lots of sites don't really need to see you craft item in the flesh. Often all they want is a link (to your site of blog) and a good sized, clear and attractive photo to put in their own site. If you're not too hot at taking photos, it's worth asking a pal to take the pic for you. Most of these craft review sites are very design conscious so if your craft product looks attractive in a good photo it is more likely get reviewed.
How about making your craft item useful as well as beautiful? - A good way to get your product reviewed is to make it more than eye-candy. How about making up a tutorial for part of/or all of the craft item that you want reviewed. I think it would be fair to say that my bag making tutorials DO contribute a far bit to my blog popularity (yep they do take me ages to make, but once they're up there they will hopefully be used again and again, and discovered by lots of new readers). Sites like CraftZine, Whip-up and Craftster and squillions of personal craft blog love tutorials (as do I!) . Just approach sites like these and tell 'em about your tutorial on your blog! Look for craft forums, join them, and post details of your craft tutorial with a link to your blog. Your tutorial needn't be complicated, just make something nice and show others how you did it!
If you want to send your products to sites ask first - one of the things I enjoy about running my business is all of the freebies that I get sent. 7 times out of 10 I usually receive a nice email from a supplier who will introduce themselves, they'll talk a little about their product, even better they'll include a link to their website too (see, a web presence is so important) and they'll ask if I would like to receive a sample. It's really nice when a potential supplier is polite and they ask first before sending, this gives me a positive feeling towards the supplier and it's the best start to business relationship. However, some suppliers don't ask first before sending and their products aren't always suitable for my shop, so they have wasted money in sending something that I won't use (or promote). Another thing that annoys me is when suppliers send me loads of product photos in emails (when I have never heard of them, or asked for them), they really clog up my inbox! Grrr!
Offer up one of your craft items as a prize on your site or blog - this is a great way to promote your products and your site as everyone loves to win something nice. I've seen some blog competitions specify that you need to link/ and or subscribe to them in order to enter their draw. I don't do this personally, but I suppose it is a way of increasing your own site popularity - I guess it depends on the value of your prize - the more your prize is worth, the more you (could perhaps) get away with when asking entrants to do this, that, and the other!
How about you folks? Why not introduce yourself with a link to your craft blog/shop and share with us things that you have done to get yourself noticed on other websites?
Next time: I suggest items to include/post about in your craft blog to help increase readership and search engine popularity.
Or read these related articles...